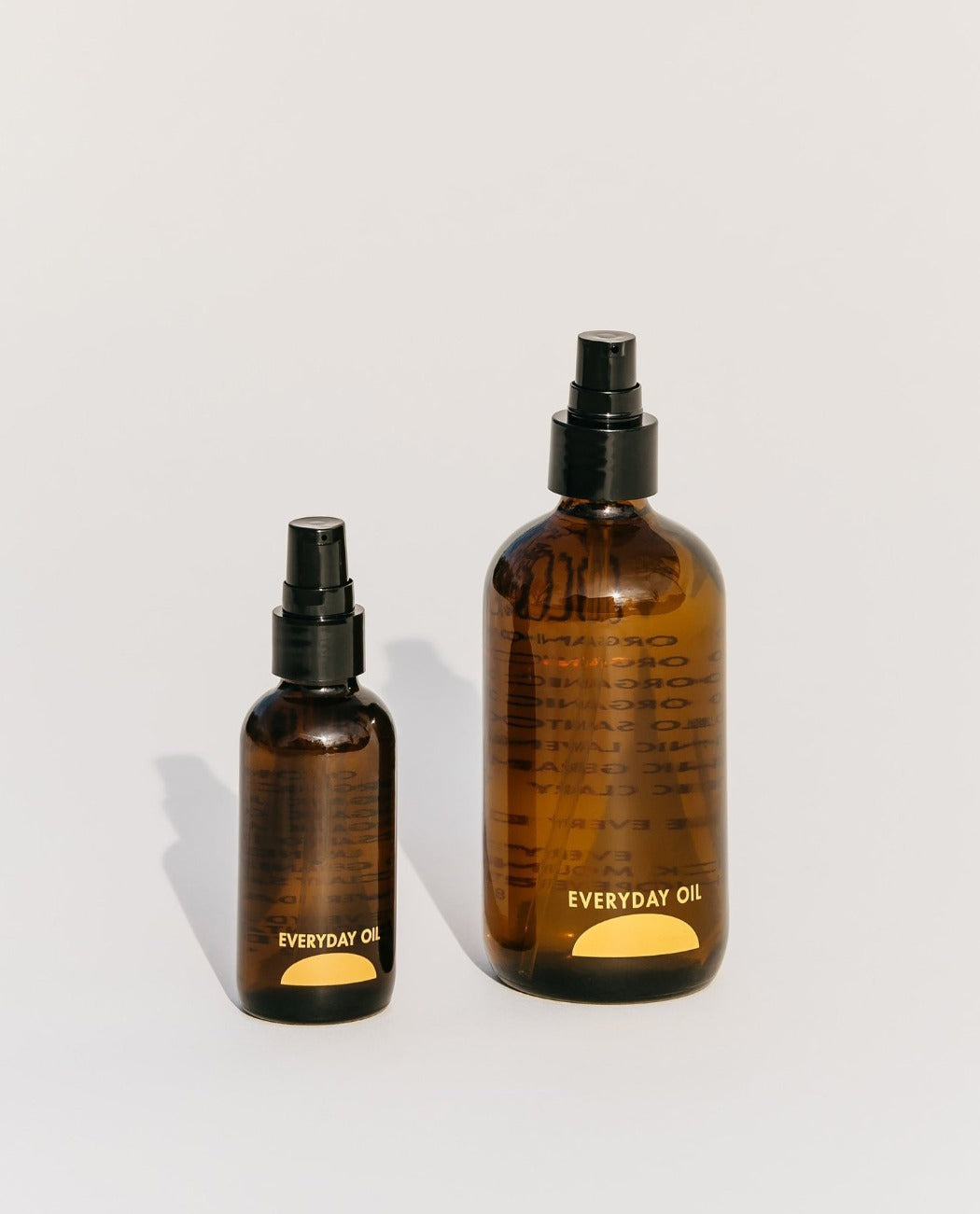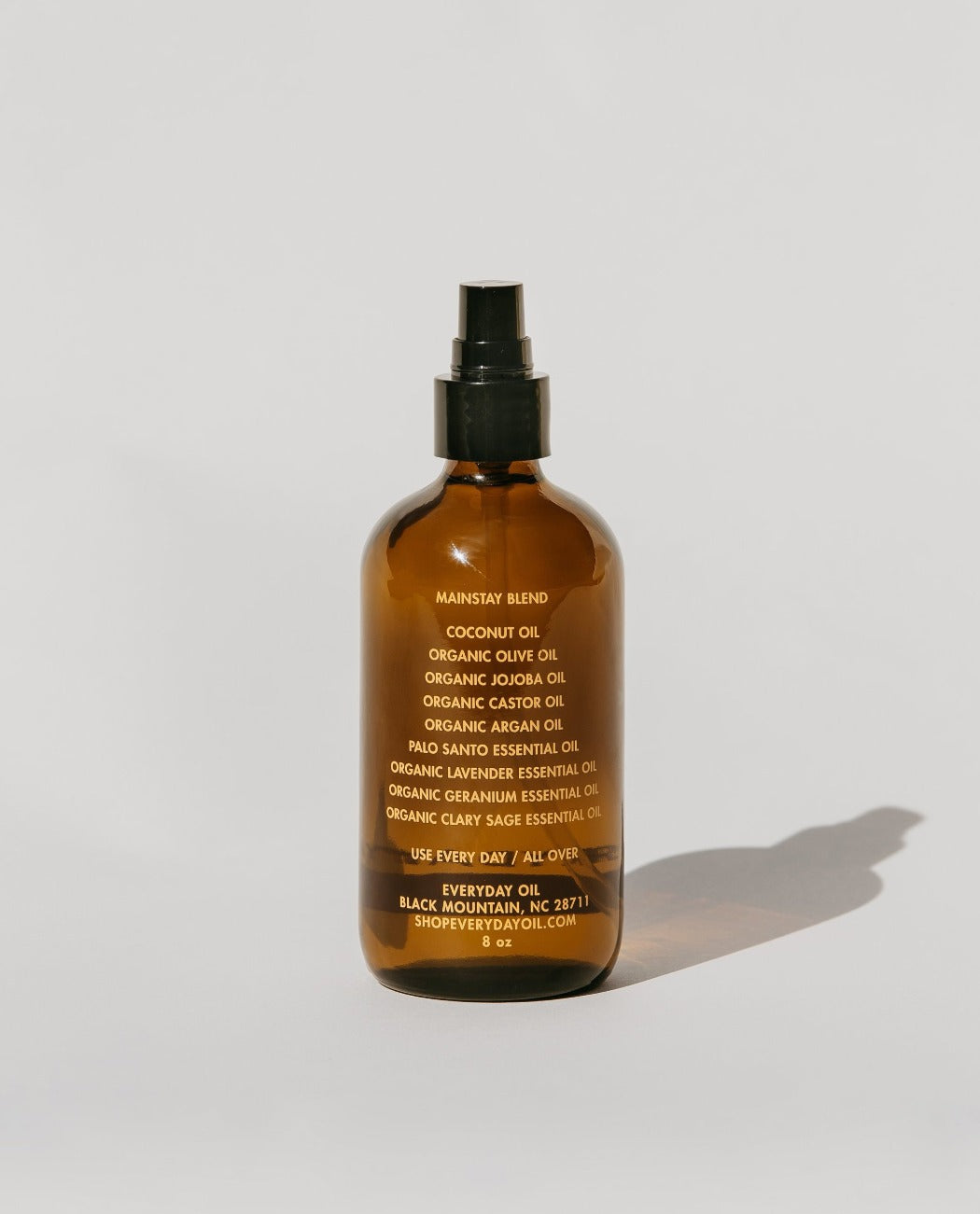 Everyday Oil: Mainstay Blend
When you start looking into skin care and ingredients, it becomes clear that there is a lot of misinformation, and the marketing and price point of products don't usually match up with the quality of the actual product. 

That is what Emma Allen, founder of Everyday Oil thought. So she decided to make her own oil, which is 100% plant based. A blend of organic cold-pressed plant oils and steam-distilled essential oils.  There is nothing synthetic or artificial, and what these oils do for your skin is endless. Use it on your face, body and hair (everywhere). 
Ingredients:
coconut oil - hydrating but is also cleansing and has anti-viral, anti-bacterial and anti-fungal properties.
organic olive oil - antioxidants, which helps protect the skin from premature skin aging.
organic argan oil - eases inflammation while moisturizing the skin.
organic jojoba oil - reduce and prevent acne as well as UV-induced hyper-pigmentation.
organic castor oil - natural antibacterial and antifungal properties and is high in Vitamin E, Minerals, Proteins, and Omega 6 and 9 beneficial fatty acids. Ricinoleic acid content helps increase circulation to the skin.  
Palo Santo: "holy wood" - purifying and cleansing.
organic lavender - calming and kills funghi.
organic geranium - tightens pores and cell regeneration.
organic clary sage - reduces skin inflammation, heals rashes and balances and regulates the production of natural oils in the skin. It is also anti-microbial and anti-fungal.
How to use:
skin care for face & body
facewash
make-up remover
deep conditioner
beard oil
cuticle oil
natural insect repellent
after-sun
after-shave
bath soak
massage oil
to help prevent stretch marks
nursing salve
Summary:
Small bottle contains 2 OZ (59 ml), the large bottle contains 8 OZ (236 ml)
Everyday Oil is 100% plant-based, 100% natural
Perfect for a minimalist lifestyle, as you can use the oil for everything. 
Made in North Carolina.
Everyday Oil will be shipped from The Netherlands (Nederland), Europe.